Our Services
Who you Choose Makes a Difference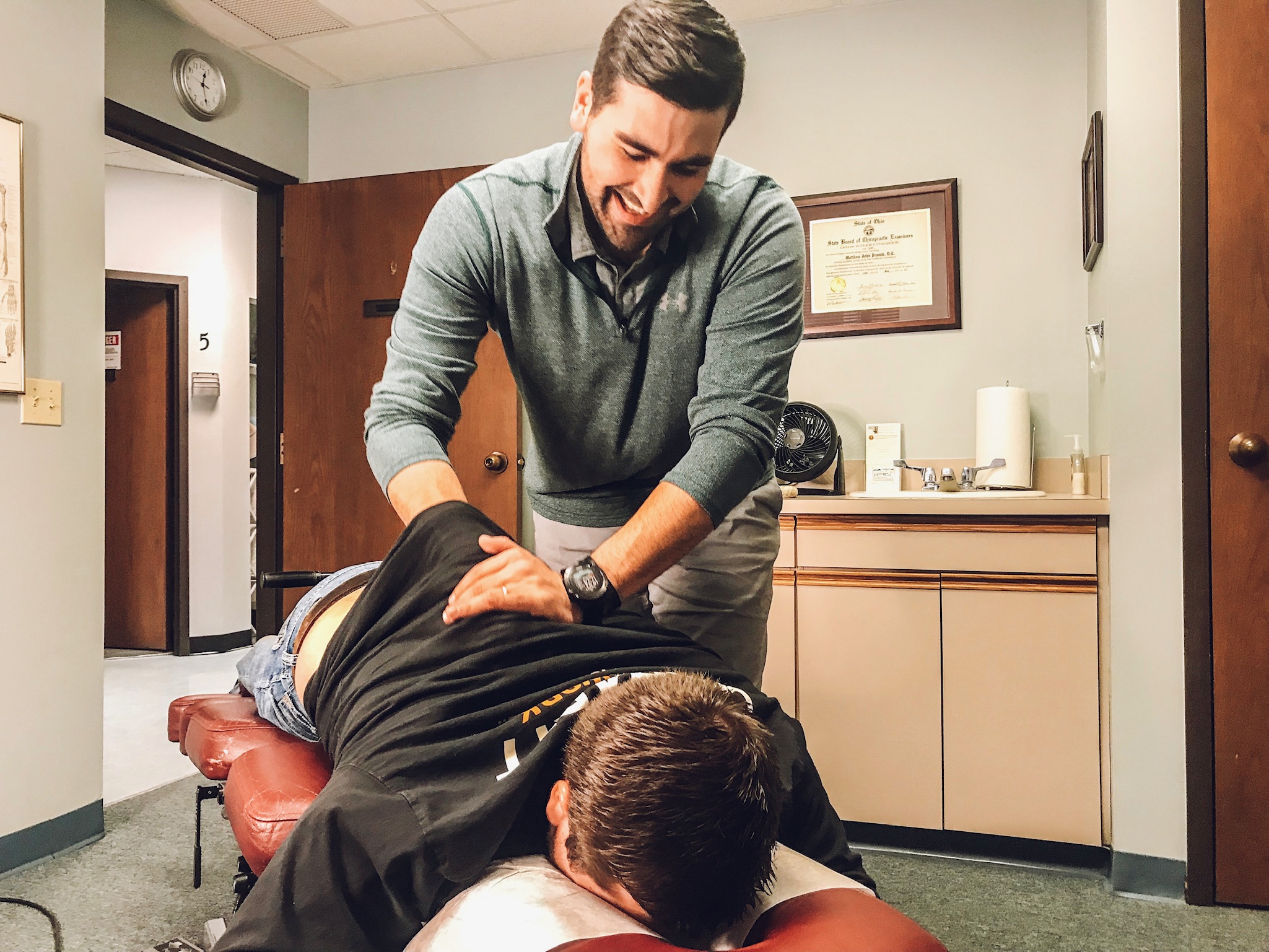 While we can not guarantee anything over other Chiropractic offices, I can say whole-heartedly that we will do everything reasonable to get you better ASAP. Often times our patients experience immediate relief. I do not believe in putting patients on extended treatment plans for 12 or more visits when I quite honestly don't know how you will respond. Several factors influence this: past care, past episodes, health history, current health, heredity, age, attitude, and more…
So instead, let's make a plan to see you a visit or two or three at a time. We will evaluate your progress and determine how to move forward. It just makes sense. Why focus on future treatments when we haven's even completed today's? Perhaps this approach will save you time and money by getting you better in a shorter period of time.
Choosing a Life of Wellness
We want to help you and your family remain healthy. As chiropractors, we can help you by restoring proper joint and nerve function and at the same time teaching you the truth about your health. Once you achieve better body function, we'll show you ways to maintain it.
Through a variety of services, we'll do all that we can to help you heal naturally and stay well.
Chiropractic Care
Our adjustments are performed by hand and are quite comfortable to receive. Often, a mild "popping" can be felt as the treatment is performed. With a variety of techniques available, Dr. Brumbaugh will choose the technique most conducive to allow you to heal.
Read more about Chiropractic Care »
Deep Tissue Muscle Massage/Myofascial Release
Deep tissue massage is often performed by Dr. Brumbaugh prior to manipulating the spine. Myofascial Release enables your muscles and ligaments to heal and relax before an adjustment. The therapy also helps to naturally manage pain without the use of harmful drugs.
Passive Therapies
We offer these therapies to compliment your chiropractic care. Many of our patients have more energy, sleep better, feel better, and get sick less through care and a healthy lifestyle.
Read more about Passive Therapies »
If you're ready to experience how our gentle care can change your life, contact us and let's get started!
---
Our Services | (330) 835-3005