About Us
Serving the Families of Fairlawn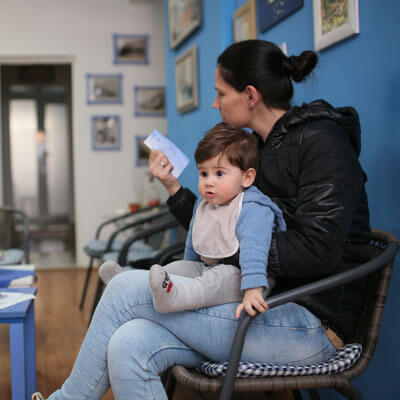 A chiropractor since 2015, Dr. Brumbaugh purchased Fairlawn Family Chiropractic in 2019 with the goal of helping you get well and keeping you well. Located in the beautiful Fairlawn community, we happily offer chiropractic care and spinal decompression for a healthier community one neighborhood at a time.
We Value You
We understand how important it is to heal properly and stay well, and that's what we're dedicated to helping you do. From toddlers to pregnant women and grandparents, we welcome patients from all walks of life. As a family wellness practice, we're founded on values that we believe are crucial to your best chiropractic experience and healing:
Effective communication. We'll teach you and ensure you're happy.
Respect. We respect your time and money by making care convenient.
Trust. You can count on us to be honest and thorough.
Quality care. We're knowledgeable and professional for your best healing.
Passionate about Helping Others
In practice since 2015, Dr. Brumbaugh is just as passionate about helping others through chiropractic as he was the day he graduated. He remains up to date on the latest information and is enthusiastic about helping others. Dr. Brumbaugh cares to be the best he can be so he can offer you an optimal healing experience.
Building a Better Community
Dr. Brumbaugh strives to affect people's lives in a positive way. "I want to be passionate. I want to serve a positive purpose. I want to leave the world a better place than when I entered it. And, I want to know that I did the right thing and helped people."
Unveil a healthier you. Contact us today to schedule an appointment!
---
About Us | (330) 835-3005